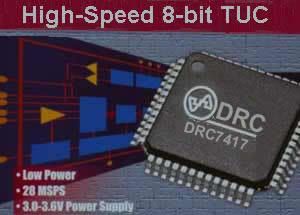 I believe fellow ECE folks could be interested in this. TE to UEM conversion (TUC) can now be done via the DRC (Degree Requirement Check) chip - DRC7417, which can be obtained here through our suppliers, nus. This particular chip is rather user-friendly and fast, with just mere clicks of a few buttons, your module can now be converted from a TE to a UEM. This is so to allow you to S/U that module if necessary after the results is being released.

This chip is only operational from now till 2nd December as well as on the 27th of December. Other than these dates, the DRC chip will not function!!

Modules converted to UEM using this chip can still be converted back to TE using the same chip if and only if the s/u option is not exercised on it. So if you convert to UEM and got a good result, later can change back to TE one. It says so here. Sue them if cannot convert back.

So there, you have been reminded. Check your NUS emails for more details.