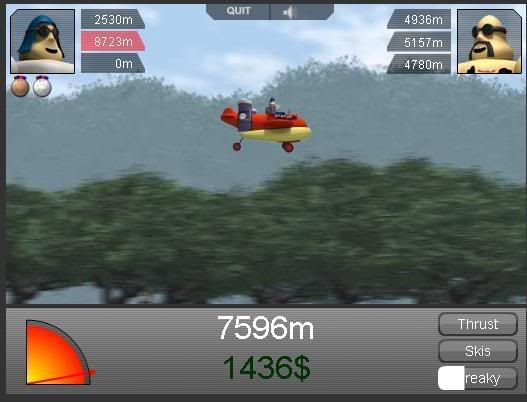 "Will you be the champion of Micro-Olympics? Shoot your plane as far as you can. Buy and carefully use power-ups on your way to the top. Try to beat all 7 glorious pilots in this fast paced game…"

Somehow i got addicted to this, sheesh... can anyone beat the 5th guy? My best shot was 4611m lar, so close to beating that freaking piece of shit. Dammit, shouldn't i be mugging?

Added:

Shit, i actually manage to beat the game with the best shot of 8922m....try to beat that! Ha...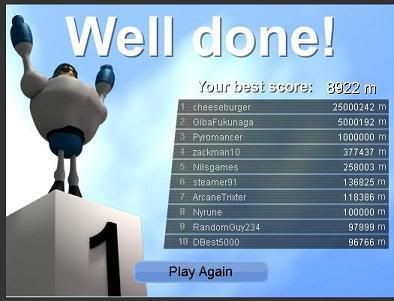 Play micro Olympics here!