Next sem timetable's out and a quick planning via the timetable builder gave me the following: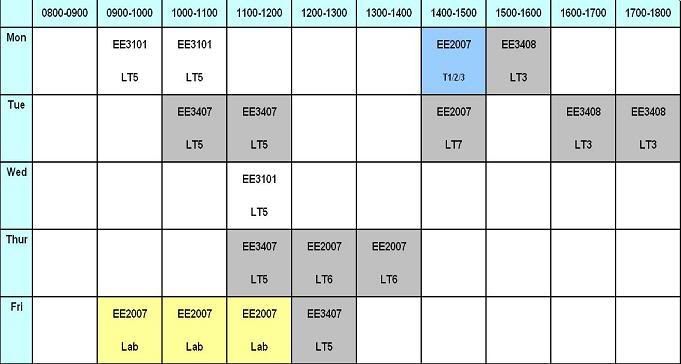 EE3001: Technology Assessment (Project module)


EE2007: Microprocessor system
EE3407: Analog Electronics
EE3408: Integrated Analog Design
EE3101: Digital Signal Processing (Maybe...)



Actually i intend to take EG2401 (Engineering professionalism), but it clashes with EE3407. I could have delay 3407 to next sem, but it clashes with something else next sem if i were to do that, so EG2401 will have to wait then. This means i have to find one more module to replace, but the other 2 breadth technical electives i intend to take are both available only in sem2 and i dun wana pia the depth electives yet...

So someone suggested Digital signal processing, since its quite pervasive in all electrical engin fields. But... it's signals stuff.... Either that, or i might just find some interesting arts module to s/u. Perhaps logic or dynamics of interpersonal relations or something..

Bidding is like pretty soon (next week?), let's worry about the 5th module then.. haha, for now still gotta have more fun before the vacation ends. Oh yea, the chalet in sentosa was great, the soccer game was fun, and so was the sightseeing, heh.