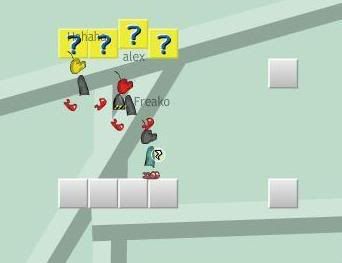 Race with other online players and get to the ending point as fast as you can!

6 levels in total; have to get certain number of points before you can unlock the next level. My favorite level was infernal hop with a best timing of 39 secs! Heh.

It was quite fun, but only for a while. Cos after you try out all the levels, the excitement and fun died down. If only there are more levels then it would be great.

Try it out!