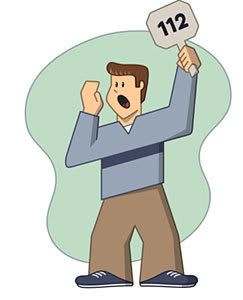 Alright, this is the day for round 1A of module bidding and most of my fellow EE friends should be bidding for their technical electives for the 1st time. Gosh, time to throw those program points (read: 3k++ points) man, it has been collecting dust since yr1...lol

Some of you must be wondering, when adding your desired technical electives (TE), why in the hell are there 2 entries for each modules under the selection? Well well, there are 2 codes for each TE, 12 represent Technical electives while 27 is UEM (Unrestricted elective module). So if you confirm want that mod to fulfill the 4 breadths 4 depths TE requirement, add it under 12. 27 is to fulfill ur UEM requirment, its for crazy idiots like me who wana take a TE and then go s/u it, which means that module will not be counted towards the TE requirement.

However, after checking up the module declaration policies (here), i realised this:


"A GEM, SS, Breadth and TE module when declared as UEM can be converted back to their original module type at any point during your candidature in NUS via the Online Degree Requirement Check (DRC). However, a Technical Elective (TE) when declared as a UEM and opted on S/U cannot be converted back to TE. Grading for TE has to be graded only."


So even if you declare as a UEM (27), you can still converted back to TE(12). And since, 27 can s/u while 12 cannot s/u, so... if you are unsure about a module that you have chosen, you can always take it as UEM then have a feel of it and decide on whether to s/u or not. If wana s/u, you have the option of doing so, great! If not, you can always convert if back to TE to fulfill the requirements. Hows that? lol


On a side note, EE3408 (Integrated Analog Design) only got 80 seats with 70+ bidders already and some joker bidded 2500 points liaoz, siao!