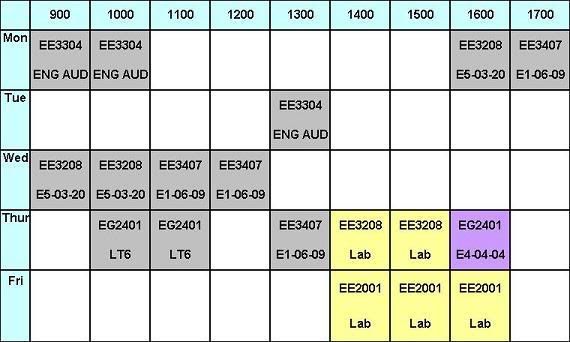 I hate my timetable. Alot. First off, 2 days starts off very early at 9am with one of the two having to end at 6pm (read: bloody crowded bus with traffic jams) with a long 5 hrs break in the middle.

And adding salt onto my wound comes Tuesday with only an hour of tutorial slot as well as Thursday with back to back tutorials and labs.. Sheeesh.

Now, I can't really complain much about my Friday, can i? Well, except for the fact that the only possible freeday that i could have was thrown down the drain when i made the decision to sign my group for the Friday slot...bleah...

School's actually fine thus far; i am actually still very much in holiday mood, playing games everyday and have yet to put in any effort whatsoever to read up on the modules. Alright, honeymoon weeks over soon, better start digging the grave doing some work...