Well well, where have i been these days.

For 2 weeks, i have been playing this game called Hero Online with BK, oh wait, i wasn't playing with him, i was busy catching up cos he is high level and i just started. lol. Check it out if u wana kill some time and have fun with MMORPG.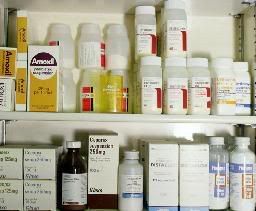 But then, soon I found a job at SGH working as a medicine picker. Basically, as what the name suggested, i pick medicine for patients in the pharmacy at SOC (Specialist Outpatient Clinic). It can be a pretty tiring job as there are lots of patients throughout the day and we barely had time to rest. The pattern suggested that mondays are the busiest of the week and it gets better as the week progresses. I figured cos people usually wana have MCs at the beginning of the week and dun want to report sick only on fridays, then the MC abit no point...lol

There are also interns from Nus Pharmacy over there and we pretty much work together with the other part-timers as well as perm staff. Just that arh, you are not going to believe how much the interns are paid. You are probably not going to guess it correctly, so here it is: $5 a DAY. That works out to ard 100 bucks a month. And its not enough to even cover the expenses for transport and meals lar. So, you VIP-ers out there, dun you complain about getting only 500+ per month...

I am probably going to work there till end of June and it might extend, judging from the way they are so short of manpower. I already had an extension of 1 month from the initial 1 week assignment..

Oh ya, also did accounts for my mum after work everyday last week. Its damn sian i tell u accounting, glad i didn't follow my mum's footstep and be an accountant. She rushing datelines, so have to help out abit. Basically last week no life at all sia, work and more work..lol.