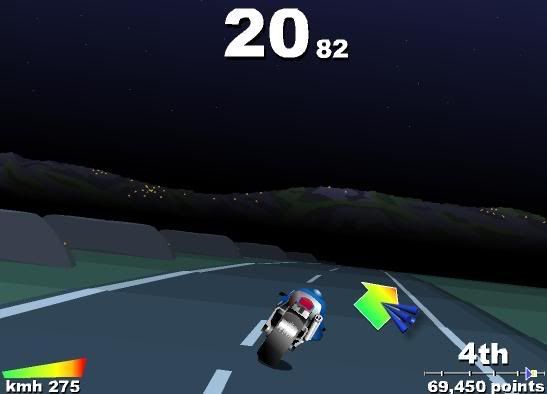 Turbo Sprint XT Gold is a racing game where you ride with 5 other opponents in different tracks. There are 5 checkpoints in each tracks, time will be added if you reach the checkpoints before the time runs out or you will lose the game!

There are 2 kinds of controls to this game, mouse or keyboard. Personally, the mouse is somewhat more difficult to control than the keyboard initially. But I suggest getting use to and using the mouse instead of the keyboard as it can get rather tiring with so much turns one has to maneuver.

I am waiting for the exams (2 more stats papers) to end so i can get my hands on Need for Speed: Carbon! For now, i shall entertainment myself with this first. Muahaha!

Now now, what are you waiting for?

Start your engines here!