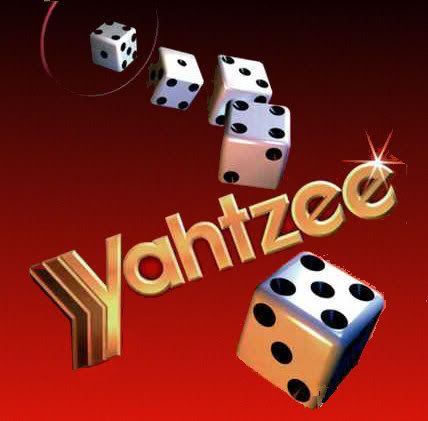 Yahtzee is a dice game played with 5 dice. Players have the option of re-rolling any number of dice up to 3 times in hope of making 1 of the 13 categories. Examples of categories are 3 of a kind, 4 of a kind, straight, full house, etc, and the category with the most number of marks is the Yahtzee, which is 5 dice of the same kind. An example is as follows:



Yahtzee! Woah 5 Sixes!


The player then try to fill in a score for each category, but this is not always possible. When all categories are filled with a score or a zero, the game ends and total scores are computed. Read more here!

Play Yahtzee now!

My best score is 1695. Try beating that! Heh.

PS: Jump inside this post to view the details of my best score.