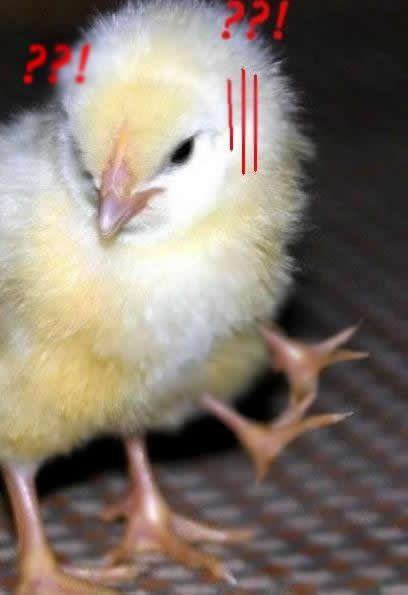 Was giving my student some math problem to do. The typical primary school kind which ask how many chickens and cows are there when given the total number of animals and legs. He got it wrong and I realised he simply divided the total number of legs by 4 and declared that as the answers for both chicken and cows! I thought he was just trying to take an easy way out or something, but this is what he replied, quite seriously actually:

"Chicken not 4 legs meh?"

I hope he was just kidding..