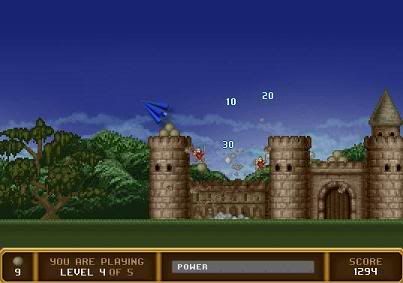 Fire catapult stones to destroy your enemy's castles! There are options of having one extra stone or guard or upgrade to bouncier stones if you manage to complete a level. Hit the enemies' stones to gain extra stones for yourself.

I can't get past level 4 leh, can you?

Play castle smasher!